Hundreds of children and adults took part and had fun while learning about microbes in the Science in the City Festival last week in Toulouse, France.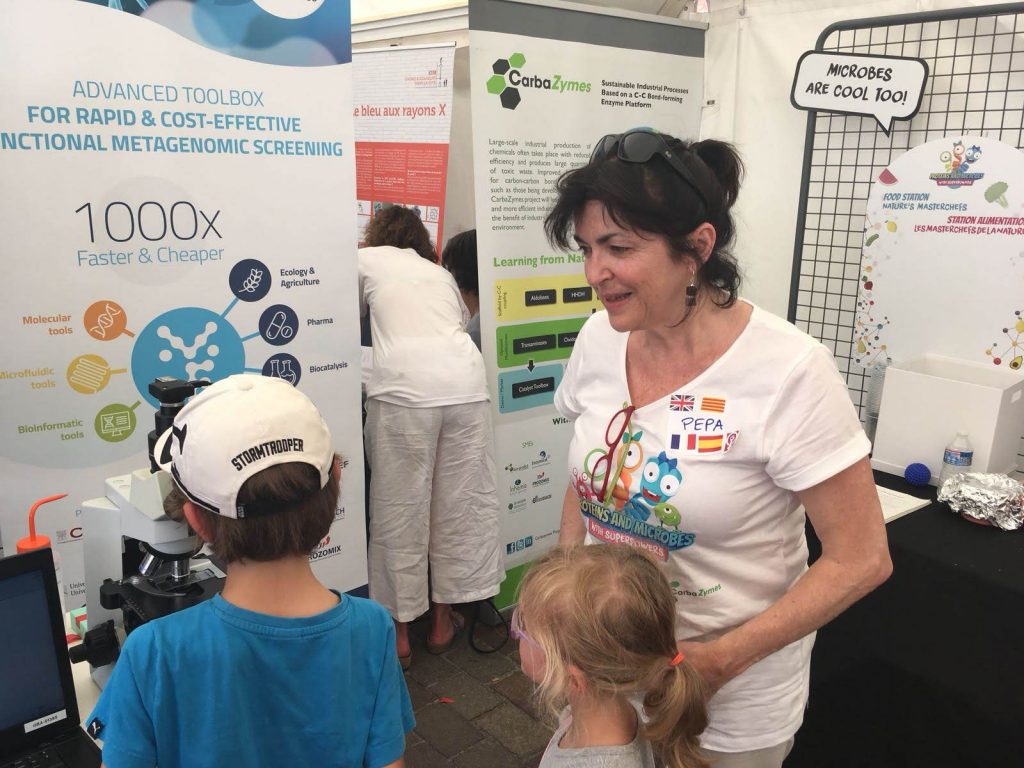 From July 9 to July 12, some of the MetaFluidics partners were present in Toulouse for the Science in the City Festival, the general public event of the EuroScience Open Forum (ESOF) Congress. For 4 days on the Place du Capitole, children and adults could discover the many different uses of microbes and proteins in our daily life as part of the « Proteins and Microbes with Superpowers » activities, co-organised by Horizon 2020-funded projects MetaFluidics and Carbazymes.
To begin with, after being briefed on what we, as scientists, do in MetaFluidics and Carbazymes, children and adults were invited to join our microbiology team to go and explore the environment in search for microbes with specific characteristics. The "environment" as such was represented by a ball pool, which was very much appreciated by all visitors (as well as the scientists involved! :-)).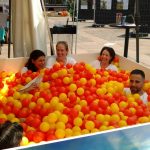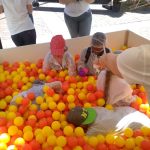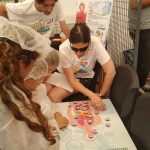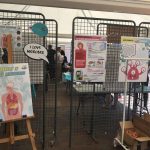 After finding the super microbes, participants continued their mission by carrying out different experiments involving microorganisms. The message was clear: "Whatever you do in your daily life, microbes are involved!". Visitors could for instance learn about the superpowers that the bacteria in our bodies have by identifying where the "good" and the "bad" microbes are: in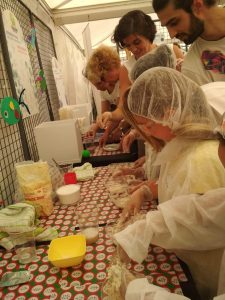 our skin, in our mouth, in our lungs, in our stomach, in our gut, in our blood…
They also learned about how microbes are useful to prepare and preserve some very tasty food products like cheese, bread and wine (Yes, ESOF was organized in France this year!), and mimicked the use of microbes in several depollution processes.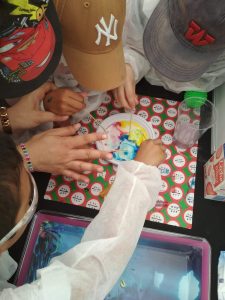 And last but not least, adult visitors learned that all these microbial abilities are due to the production of a battery of enzymes with superpowers, and they were introduced to how cells decode DNA and how enzymes can be synthesised in large scales to help us live better!
In total, nearly 400 persons (both adults and children) visited our stand on place du Capitole. Despite the warm weather, everyone thoroughly enjoyed exchanging and communicating about microbiology with the general public, including children of all ages who may one day join the scientific community for real!