MetaFluidics is funded by the H2020-EU.2.1.4. – INDUSTRIAL LEADERSHIP – Leadership in enabling and industrial technologies – Biotechnology.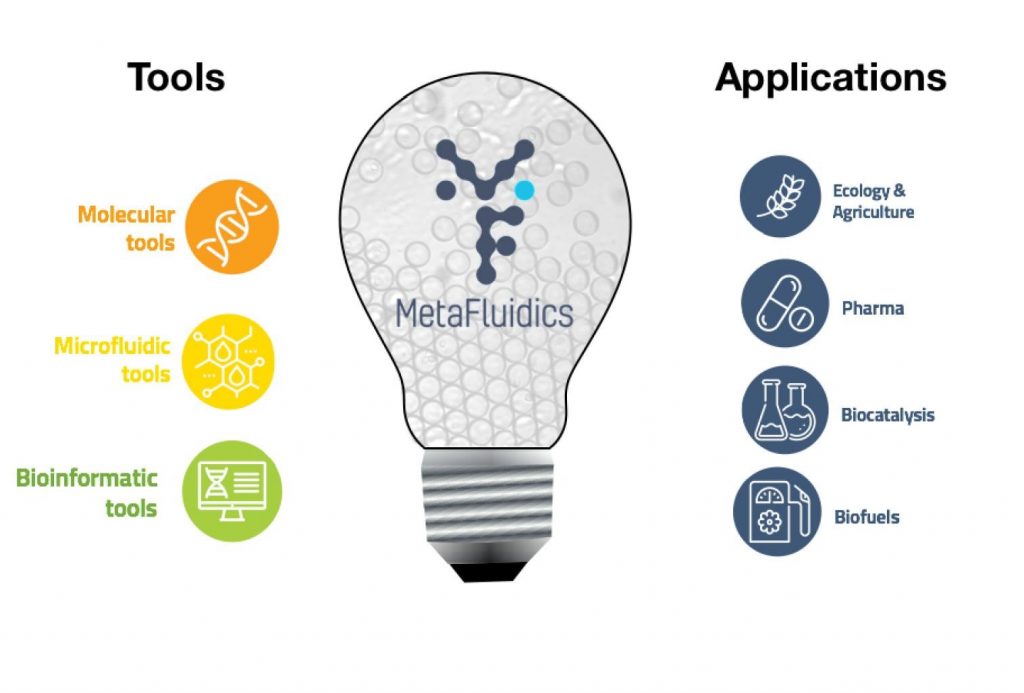 The objective of this fund is to "develop competitive, sustainable, safe and innovative industrial products and processes and contribute as an innovation driver in a number of European sectors, like agriculture, forestry, food, energy, chemical and health as well as the knowledge-based bioeconomy."
The MetaFluidics consortium unites companies and academic institutes in the development of new molecular, microfluidic and bioinformatic tools to discover new enzymes from the metagenome and accelerate the discovery of new industrial enzymes.
Our partners are involved in sampling natural environments, enrichment experiments, construction of DNA libraries for screening, and screening and characterisation of these libraries.
INDUSTRIAL ENZYMES from the ENVIRONMENT
Enzymes are found throughout our daily lives, from bread and beer to washing powders and biofuel production. Finding new and improved enzymes to make the industrial processes more efficient and sustainable is becoming increasingly difficult. In order to find new enzymatic activities, MetaFluidics relies on the development of cutting-edge microfluidic, molecular and bio-informatics technologies to sample the virtually limitless genetic possibilities that have evolved over millions of years.
Examples of applications of the industrial enzymes produced in the project include:
Amylases: Baking & Brewing, Paper, Sugar, Textile, Detergents industries,
Esterases: Dairy, Detergents, Chemicals, Clothing industries..