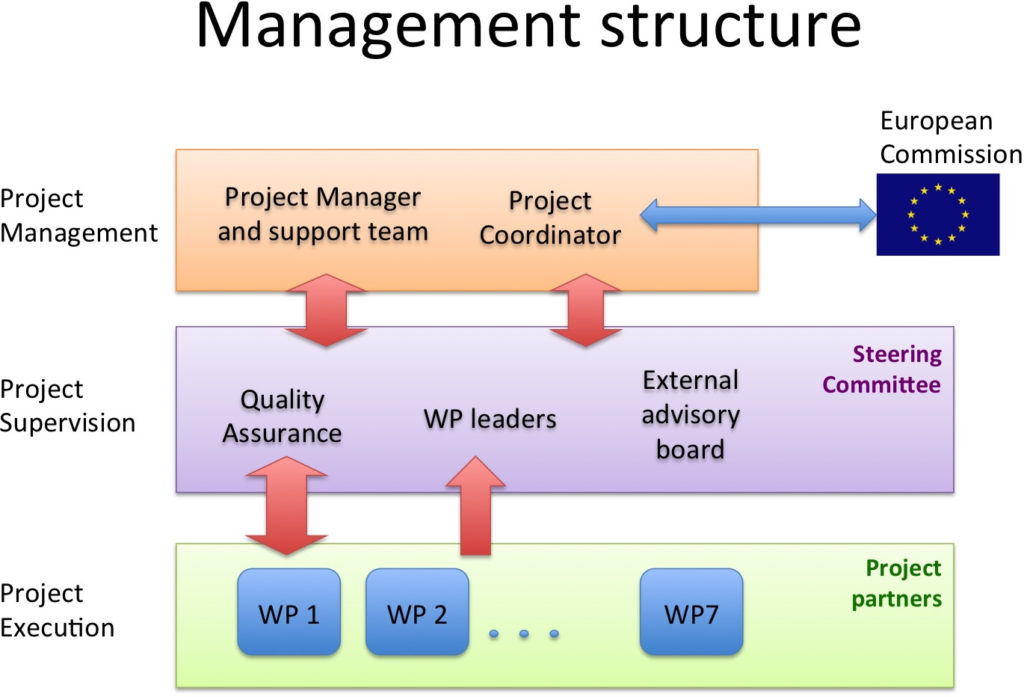 Project coordination
The MetaFluidics project is coordinated by Assistant Prof. Aurelio Hidalgo from Universidad Autonoma de Madrid. Prof. Hidalgo is specialized in molecular microbiology, protein engineering and microfluidics and has experience in the planning and execution of publicly funded national and international research programs (12 research grants, 3 of them as PI, including FP7-IAPP-324439 HOTDROPS and H2020-LEIT-BIO-2014-635595 CARBAZYMES).
The Coordinator is assisted by Dr. Ana Peropadre, a full-time professional Project Manager as well as administrative assistants of Universidad Autónoma de Madrid. The manager is responsible for carrying out general administration tasks.
General Assembly
The General Assembly is the decision-making body of the Consortium and consists of one representative of each Partner. It convenes every 6 months, together with progress meetings.
Project Steering Committee
The Project Steering committee (PSC) is responsible for the day-to-day scientific management of the project as a whole and is formed by the coordinator and WP leaders. The mission of the PSC is to monitor and evaluate progress of the project and to ensure coordination of the different WPs. The PSC proposes corrective measures to the General Assembly if non-conformities or deviations from plan are detected and decisions need to be made. PSC meetings take place at least twice a year.