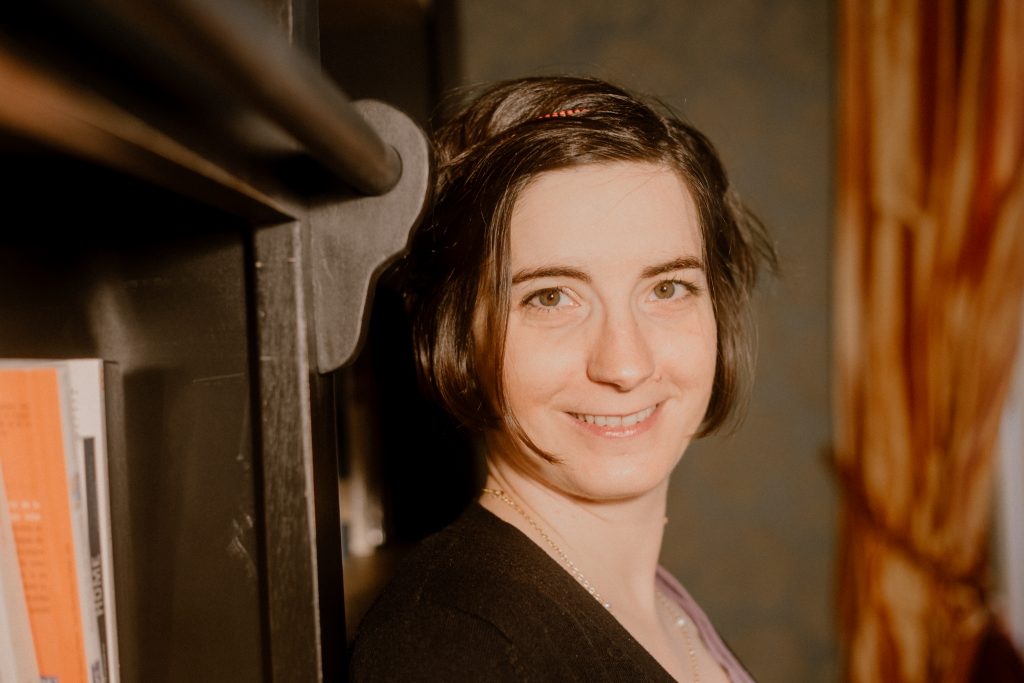 Today, let's introduce Laure Fabre, from Partner INSA Toulouse (France)
Laure Fabre is in charge of the "Communication and Dissemination" Work Package in the MetaFluidics project. She has been working at INSA Toulouse for 11 years now, carrying out many different activities in this engineering university. Find out more about her in this latest "Meet the MetaFluidics team" interview!
What is your professional background?
It might come as a surprise, but my main job is actually as an English teacher! I have always loved learning and studying languages, which is why I graduated with both a Master's degree in English and a Bachelor's in German in the early 2000s, and after teaching in high school for 5 years, I joined INSA Toulouse where I have been teaching English since 2008. I have always wanted to work at an international level though, and in 2013, I had the opportunity to do another Master's degree in European studies and European grant proposal writing. Now I wear 2 main "hats" at INSA Toulouse: still teaching English to our students and helping INSA researchers write their proposals to apply for Horizon 2020 funding. When I helped write the MetaFluidics proposal in 2015, Aurelio, our coordinator, offered me to take on the Communication & Dissemination Work Package and I found this a great way to get actively involved at a European level and interact with people from many different countries, while discovering the "other side" of European projects: how they are actually put in place! So far it's been a very enriching experience!
What is exactly your role in MetaFluidics?
I am in charge of coordinating all the MetaFluidics communication and dissemination activities and presenting them in reports and meetings with the European Commission. For dissemination, the scientists in the consortium are fairly autonomous and I mainly synthesise what has been done in the past review period. For communication, my role is a lot more active. Since the first few months back in 2016, this has meant coordinating the preparation of the project's visual identity and tools, website, video and social media, and then updating the website and social media on a regular basis.
I have also taken part in some of the project's outreach activities, e.g. ESOF 2018 in Toulouse. Although it was a real challenge for me at the beginning to really understand what the scientists in the consortium were doing and be able to explain it to visitors, it ended up being a fantastically rewarding experience! I'm still proud today of being able to explain the project to family and friends in simple terms, whereas I knew so little about it just a few years ago!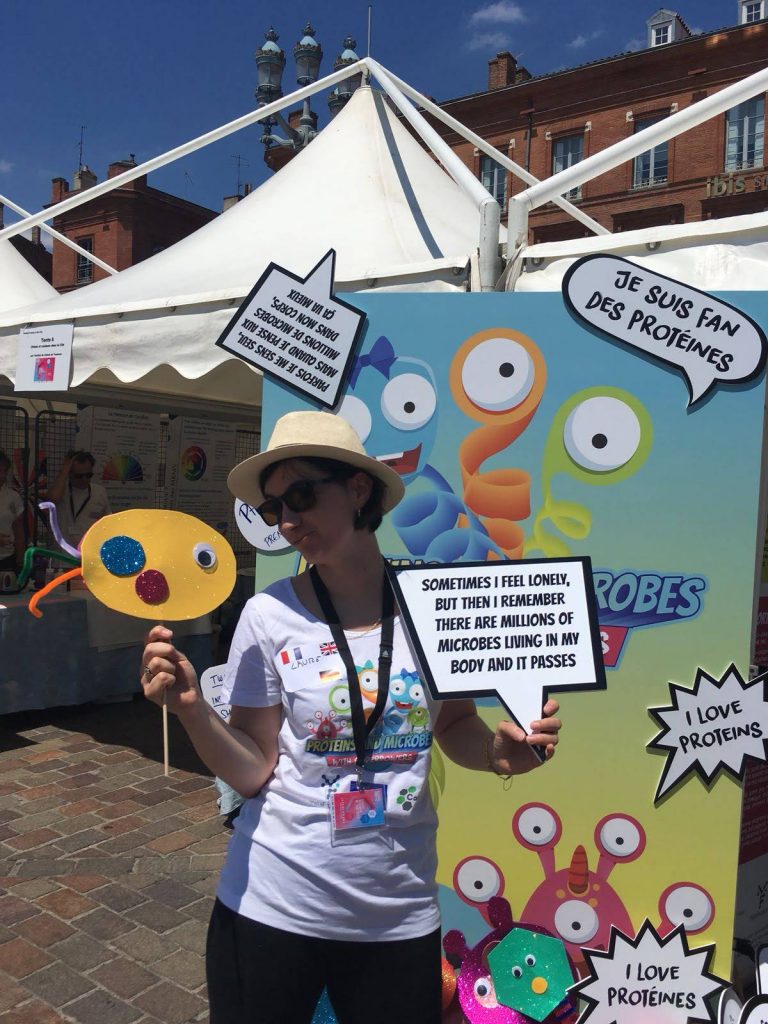 Why is science communication important?
Science communication is essential to enable the general public to understand what scientists do in their labs, strengthen the links between science and society and also encourage children to become the scientists of tomorrow. There is a clear lack of engineers and scientists in Europe today and it is vital for the future of Europe to generate interest in science among young people. They also can make it! Of course, the very detail is very complex to understand but with good science comm', it is possible to see the point of (almost) any experiment and more importantly, relate it to our everyday life.
Through my experience at ESOF, I could discover some of the techniques used to communicate to the general public and I feel there is a lot to do in this field. Science communication is also a very good exercise for scientists, which can help them think differently about their own research. This is actually a bit what we teach our final-year students to do in English classes at INSA, or when I meet a scientist who has a European project idea in mind. They try to explain to me what they want to do and I ask all these "silly" questions in return to fully understand everything. In general, when they come out of the meeting, their own project idea has evolved and they can see better how to present it when writing the proposal. The challenge is even greater when talking to children or non-science-savvy people but the activities that can be put in place in this case are much more fun: games, quiz, lab experiments and even looking for microbes in a ball pool as we did for ESOF! Imagination has no limit!
Will the MetaFluidics project change your career prospects?
I'm not sure yet but adding skills in science communication, communication in general, as well as European project management, will certainly open up new opportunities for me. For the moment, I feel like focusing more on teaching English and European proposal writing in the next few years, but the new skills on my CV definitely give me many different career options for the future. I'm really lucky in that sense!
A more personal question now… If you had to name the all-time best song, which would you pick?
That's a difficult question (but I'm partly responsible for it so I won't evade it! ;-))
Although my tastes in music are quite diverse, I have a slight preference for French music so I would pick "Ne me quitte pas" by Jacques Brel (who was actually Belgian by the way…)
Although the lyrics are a bit sad, I find this song quite powerful and it gives me goose bumps every time I hear it!